Our Story
Red Baron ALSE was founded in 2000 by Managing Director and RAAF veteran, Greg Bayne.
Although the business had humble beginnings, the dream – Greg's vision – was big. Utilising his unique skill set, a small business was born upholstering furniture and refurbishing aircraft cabin interiors and flight helmets. But he also realised there was a growing need for Aircraft Life Support Services on a broader scale.
Our company has since developed exponentially into a worldwide player which now includes the sales and maintenance of Aviation Life Support Equipment (ALSE) along with some aviation services and products Greg originally offered. We have successfully completed a considerable amount of aircraft cabin interior and upholstery projects over the years and have taken this experience to create a synergy with our new capabilities to create a best in type product.
Qantas onboarded, contracting us to maintain and repair ALSE for their flight training at Essendon, Victoria. Aircrew were put through wet drill and emergency training while utilising such equipment as escape slides, multi-seat life rafts and life vests.
In 2013, we were appointed by Switlik Survival Products as the Switlik Technical Advisor for the Australian Government and Defence Forces. This appointment saw us fly to the Switlik factory in New Jersey, USA, for comprehensive training. Our passion to maintain a high level of expertise has continued throughout all projects.
Red Baron ALSE is currently involved in the aerial delivery of life rafts and helicopter life raft solutions. Our staff are trained in Switlik life vest and life raft maintenance. We have also completed projects for the UAE Defence Helicopter Training School, as their preferred supplier and servicer of ALSE, and the fitment of aircrew ensemble.
We are proud to be an authorised ACR/PLB/EPIRB/SART Battery Service & Replacement Centre with our qualified staff performing maintenance, replacements and reprogramming of batteries. We are licensed with the Australian Government ACMA for the import of PLB and EPIRBS to Australian Standards and are committed to staff training which, in the past, has included training at ACR Electronics, Florida, USA.
Our company proudly supports the Australian Deforce Force with multiple long and short-term projects.
Other certified training included Flight helmets and equipment in Tennessee, USA.
In 2018 we became the Authorised Installer for Lightspeed Aviation Zulu H ANR.
2022 will see our Lightspeed repair capability increase. Our Switlik Anti Exposure suit service and repair facility is now established with further growth in Switlik product planned in 2022.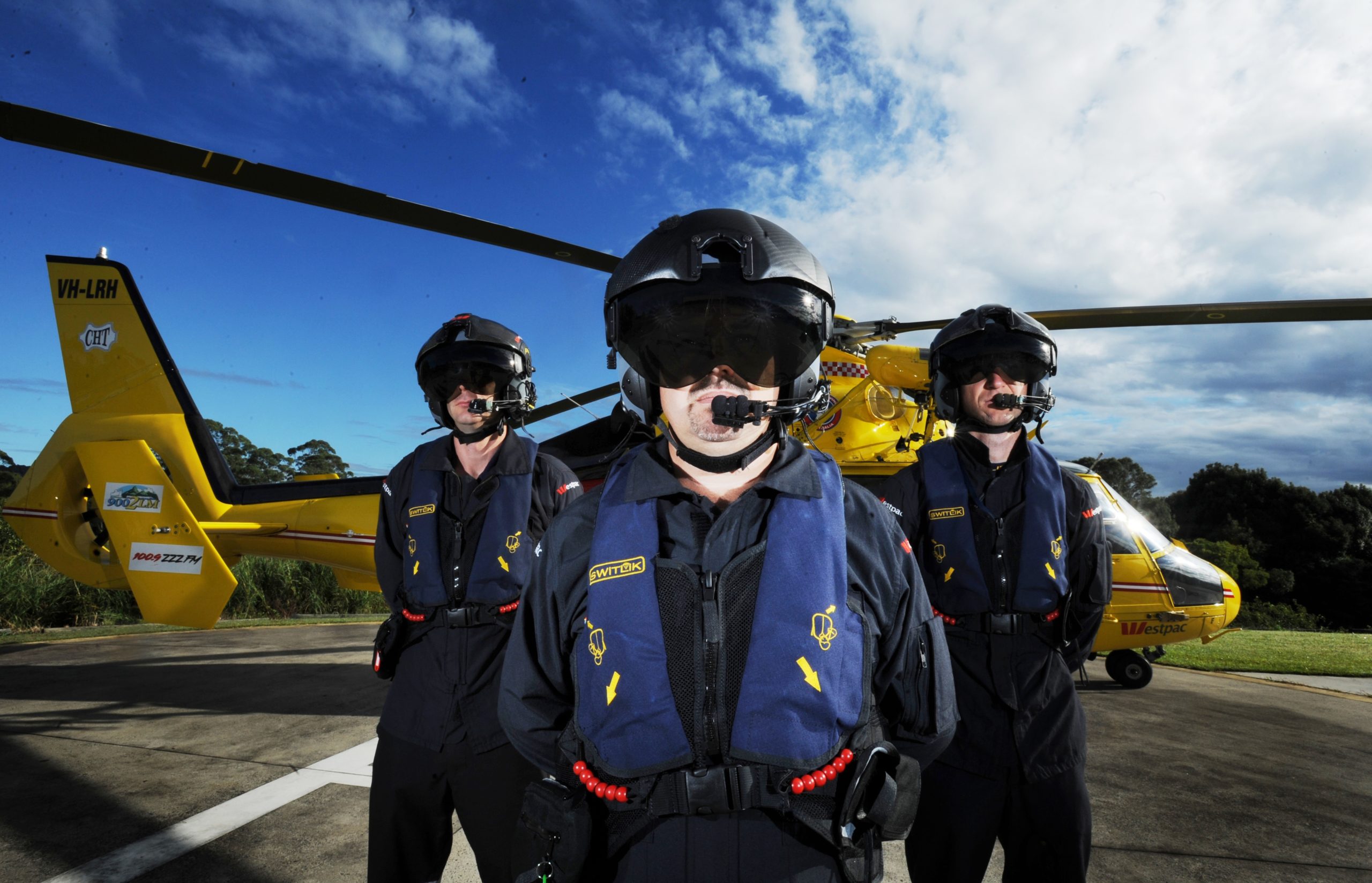 Red Baron ALSE is a recognised Defence supplier of Aviation Life Support Equipment including life rafts, anti G Suits, flight helmets and survival equipment.
Some of the company's more impressive projects have involved large-scale flight helmet development, reverse engineering communications systems and Next Generation Life Rafts. The majority of global helicopter companies are currently turning to Red Baron ALSE as their trusted advisor.
During our journey we have developed a capability to supply helmets and flight gear for movies and television. Over the years we have become a reliable go to for movie props for Hollywood and the Australian Television Industry.
A further development over the years has been aviation consultancy which we have been expanding and includes product training support for helicopter law enforcement, EMS, SAR and offshore operators.