🎙2021 and so it continues……But here's why we're excited!
Published on June 11, 2021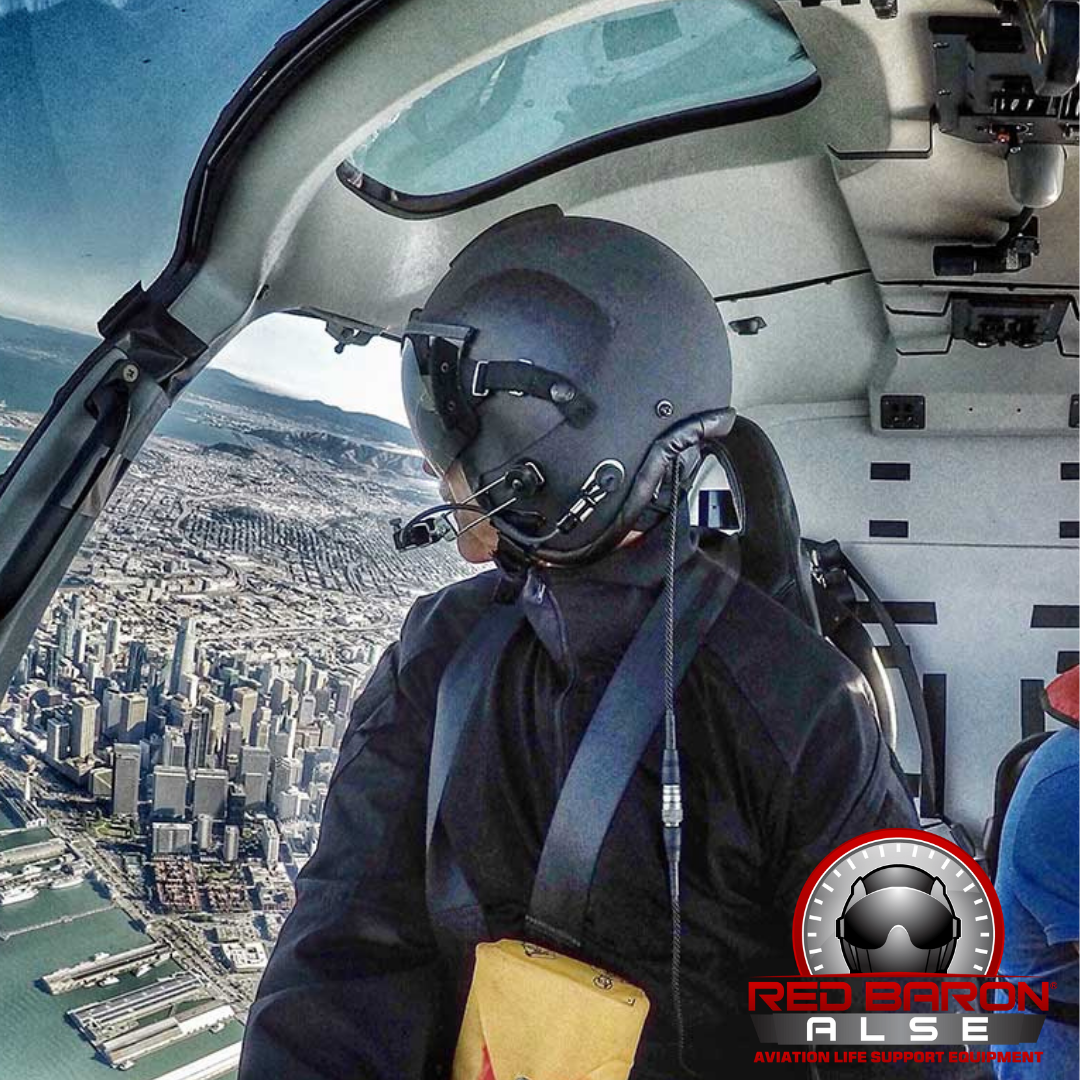 Welcome back to another little blog post from us here at Red Baron ALSE.
We're pretty excited right NOW, for the first time in a while, thanks COVID, we're back doing what we love at some trade shows in beautiful Queensland. Land Forces, was early June and it was great to back doing what we do! Next up is Rotor Tech, so if you're heading into the Royal International Convention Centre, make sure you drop in and say hi. If you allow, I wanted to use this time that you're giving me, as an opportunity to talk to you about an extraordinary company that we are proud to partner with and are a certified installer for.
Lightspeed Aviation are the leader in wearable ANR (Active Noise Reduction) technology for pilots and like Red Baron ALSE they operate with a simple strategy: know your customer well and remain committed to relentless product evolution. At Lightspeed, everything they do is in service to their customer and their products push performance to the edge of technological possibilities. To be honest, we couldn't find a company more aligned to our values and core beliefs here at Red Baron ALSE. The unveiling of their first product at the 1996 EAA AirVenture – the K series ANR headset, setting the standard in the industry became Lightspeed tradition. Throughout the next 10 years Lightspeed made leaps and bounds in innovation and technology and today produce the most durable, most comfortable aviation headsets available today.
Red Baron ALSE are proud to be a certified installer in Australia and New Zealand, of the Zulu H-Mod. A modification kit which is the only premium ANR and audio solution specifically engineered for helmets. The Zulu H-Mod technology can be installed into your existing helmet or can be mounted into a new one. Most importantly, Red Baron ALSE is the ONLY installer in Australia and New Zealand certified to install this product into a range of aviation helmets. The Zulu H-Mod allows pilots to experience remarkable comfort, quiet and clarity. The Zulu H-Mod reduces background noise, allowing pilots to have increased focus (always important, I'd say), in turn reducing pilot and crew fatigue. Zulu H-Mod also increases situational awareness and aids in the preservation of flight crews hearing. Including Bluetooth connectivity for back up comms, music, app alerts and fast safe egress with the exclusive Quick Disconnect cable, it really is simple to see why Lightspeed was the choice we made!
If you'd like to know more about Lightspeed Aviation or the Zulu H-Mod technology or find out if your helmet comms can pass the test, head on over the their website at https://www.lightspeedaviation.com/product/zulu-h-mod-aviation-helmet/ or jump online at https://www.redbaronalse.com.au/product/flight-helmet-anr-installation/ to enquire or email us here or even give us a call, +61 2 5112 0968.
Yours in safety,
Greg Bayne
Managing Director